The 5 Stones Group was founded in 2002 and is based in Columbus, Ohio. Our firm is made up of a unique group of talented professionals who love storytelling.
We each have different skill sets and come from different disciplines. We love what we do and are a trusted resource by our clients.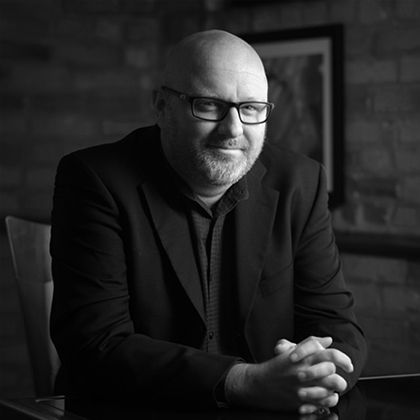 Mike Edwards is the founder of The 5 Stones Group and is an 11-time EMMY Award-winning director and cinematographer. Mike's background in production was inspired by a hobby of taking still photos with a camera he received from his parents while in 6th grade. Mike's passion for storytelling and the team atmosphere he creates has been one of the hallmarks of his career as he was worked with many of the world's most respected brands. Mike is also the Director of the EMMY award-winning PBS documentary "Searching For Augusta". Mike, his wife Tiffany and their 3 children reside in Gahanna, Ohio.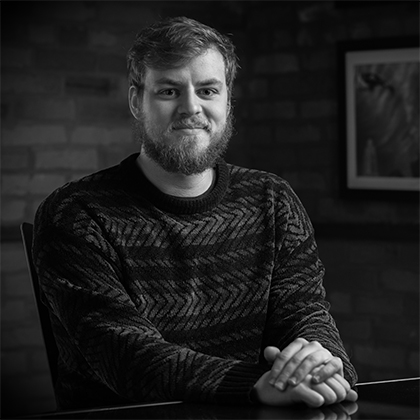 Nate Tomcik
Editor, Motion Graphics
Nate Tomcik graduated from Taylor University in 2016 with a degree in Film & Media Production. In addition to the creative process of video editing and motion design, he also enjoys the creative process of making (and drinking) coffee.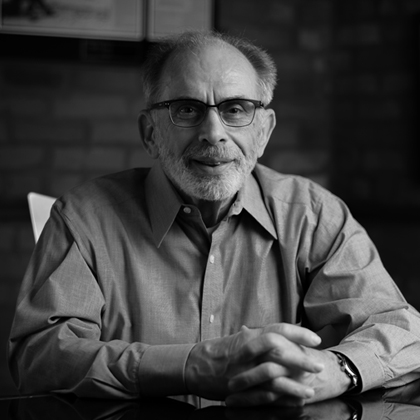 Joe Ashley
Writer, Creative Director
In his 50-year career in communications, Joe Ashley has been a broadcast and newspaper journalist, a government public information officer, an advertising copywriter, a lyricist, and a script writer for video and film. A native of Charleston, WV, Joe has lived in Columbus, OH, since 1969. Over the years his work has won numerous awards from the Associated Press, the Columbus Advertising Federation, the Ohio Valley Chapter of the National Academy of Television Arts and Sciences and other professional organizations. Since 2003 he has worked as an independent contractor writing and doing voice-over work for a variety of clients. Career highlights include: writing the lyric for "Ohio, the Heart of It All" in 1983; writing the lyric for a song sung by the late John Denver at the first-ever United Nations Environmental Awards in NYC in 1991; being a finalist in the live event scripting category of the international New York Festival Awards in 1999 for a "mini-musical" script and lyrics he wrote about the Wright Brothers; writing lyrics in 2000 and 2001 for songs commissioned by NASCAR honoring the winners of the Winston Cup; and, most recently, writing and narrating the 2014 EMMY Award-winning historical documentary "Searching for Augusta," a 5 Stones Group/Jasmine Avenue production now airing on PBS stations around the country.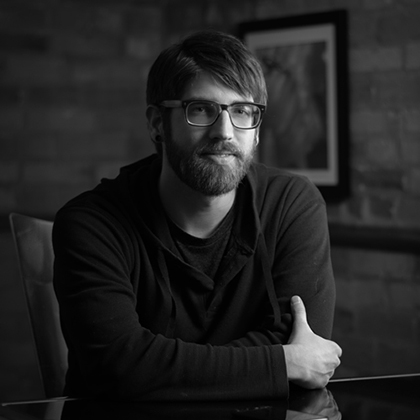 Nathan Lundquist
Visual Effects, Director
Nathan William started making films in early high school, winning film festivals and regional awards for his work. After graduation he applied to a few film schools but he was so naturally independent in how he learned so he just kept making short films on his own, experimenting, and studying every book, article, and video on filmmaking he could find. He eventually found himself making films over seas in Mexico and Israel. For several years he worked on documentaries in Jerusalem until coming back to the states. Once state-side he pursued music videos because he was a musician and grew up around music and loved short form filmmaking. In 2011 he and some friends shot and edited his first music video and things quickly began to take off. His desire to tell more surreal and grand stories led him to experiment with visual effects. He discovered a new passion for VFX as he studied and worked hard to make impossible stories a reality. Since then his directing and VFX work has received multiple awards at film festivals including an Emmy, and most recently the GMA's Dove Award for Short Form Music Video of the Year. He has worked with some of the top artists in their industry and has no plans of stopping any time soon. His unique skill sets as a director and visual effects artist makes his work uniquely surreal and powerful, using VFX not as a distraction from the meaning of things but only to push powerful stories further.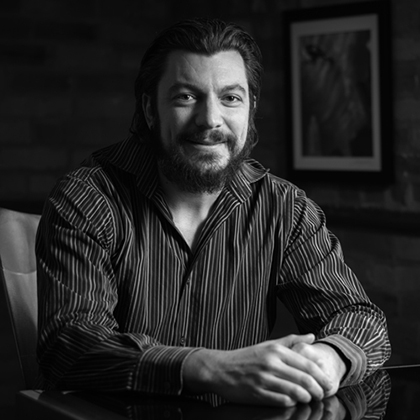 Josh Fronduti
Editor, Director of Photography
Josh is passionate about telling good stories through film. He appreciates the diversity that comes with each new project, and the relationships that grow as a result of working together. Figuring out how to grow, change, and connect with others is part of the fun. His work behind the camera has taken him to Cambodia, Peru, Honduras, Mexico, and numerous locations in the United States. He hopes that his filmmaking adventures will take him to Italy sometime in the near future. As an editor, Josh's obsessive quest for artistic storytelling and perfectly captured moments creates a product that consistently exceeds client expectations.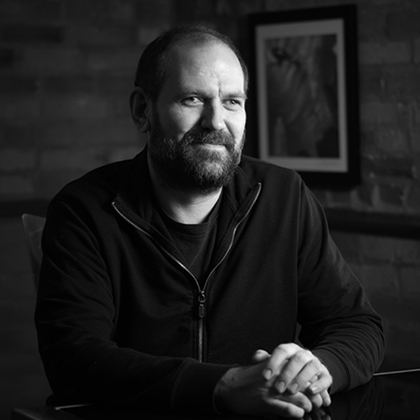 Joel Hammers
Gaffer, Director of Photography
Joel is a Gaffer and Director of Photography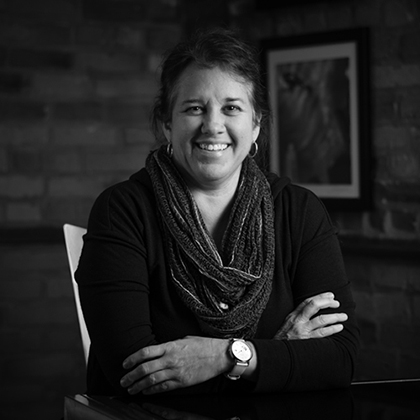 Tami has several years experience working in the video and film industry. As a Producer and Production Manager she has worked on projects that generate content for television commercials, films, print advertising, corporate marketing and the web. She is responsible for coordinating and supervising all facets of production including administrative, financial, technical details and logistics. Tami has worked with award winning directors on projects that inform, educate and entertain with global brands such as Nike, Fed Ex, Mastercard, Wal-Mart and Sony and PBS. Tami thrives in a creative environment while exhibiting attention to detail, teamwork and interpersonal skills. She is dedicated to keeping the project on track, on time and on budget.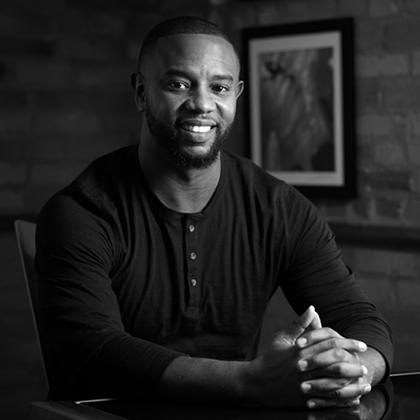 Otis Winston
Writer, Actor, Director, Producer
Otis Winston is multi-talented, athlete-turned-entertainment professional and single father based in Columbus, Ohio who has a passion for writing and the cinematic arts. After writing several excerpts about his personal experiences over the decades, he began to turn the writings into scripts that were the basis for his own production company. Otis was introduced to Mike Edwards and The 5 Stones Group through a mutual friend, and the bond between him, Mike and The 5 Stones Group has grown into a powerful working relationship. In addition to his writing, Otis is an actor, producer, and director. His goal is to create relevant, thought-provoking and family-oriented film and television content for audiences around the world. Otis' life experiences have also sparked an unceasing passion for mentoring, teaching, and inspiring young people. He is an active public speaker, taking his message of personal accountability and empowerment to inner city schools like the ones he attended in Youngstown, Ohio. He shares stories about his rough upbringing and his personal challenges with stuttering and bullying. His core message: don't become a victim of your environment. That message resonates wherever he speaks, from the roughest urban neighborhoods to the most privileged suburban high schools. He also finds time to coach successful track and basketball programs in the Columbus area. Otis' faith in God, love for his two children Promise and Reign, and his motto, "Never allow your talent to take you where your character can't keep you", drives him daily to continue to excel and persevere in the competitive industry of acting and TV and film production, and drives his desire to "lift as he climbs". FILM & TV CREDITS Chicago PD | Waddle Stunt Double | NBC/Universal Independence Day Resurgence | Pilot Brian Cole | 20th Century Fox Ted 2 | Creature from the Black Lagoon & Stunt Double | Universal Pictures Empire | Stunt Double for Andre | Fox Think Like A Man Too | Pool Bouncer | Rainforest Films OZ The Great and Powerful | Head Winkie | Disney Films The Game | Director | BET School Of Hard Knocks | Josh | FoCUSED Productionz Burn it all Down | Personal Security | Frontline Productions Bet On A Bad Horse | Buddy Fallen Eagle | Jessie Brown I Am Wrath | Detective SPORTS Professional basketball in Europe, Captain of the Ohio State Basketball Team, Captain of the Ohio State Track Team, 4-Time Big Ten High Jump Champion, 2-Time High Jump All-American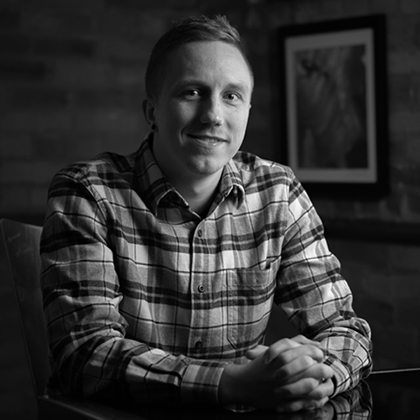 Jeremy Steckel
Original Music, Sound Design, Sound Mixing
Jeremy Steckel is a musician and audio engineer residing in Columbus, Ohio. After signing a contract with a well-known record label in 2011, Jeremy left Columbus for a few years to tour nationally with a band he co-founded in 2008. After leaving the band, Jeremy settled back in Columbus and started his own recording studio called Revelator Sound. Most of Jeremy's work is focused on developing artists and bands, and helping them craft their albums in the studio. He also is active in writing and arranging custom music scores for film, as well as various sound design work for film.
Chris Hutton
Motion Graphics, Cinema 4D
Skilled in areas of graphic design, typography, motion graphics, compositing, film/video production and animation with a strong background in design aesthetics and extensive knowledge of graphics/media software. I specialze in motion driven content by combining conceptually motivated ideas with contemporary design. I focus on providing my clients with unparalleled creative solutions met through a cooperative process. Since 1999, I have written and produced content for numerous production companies and agencies. I have spent much of that career as a broadcast designer producing network packaging, show opens, promotional packaging, brand communications, event content and commercial design. Some clients include but are not limited to HBO, Showtime, History channel, PBS, NFL, T-mobile, Microsoft, Disney, Burger King, Viacom etc. I approach each challenge with unique and imaginative solutions to ensure that every concept is brought to life to its fullest potential.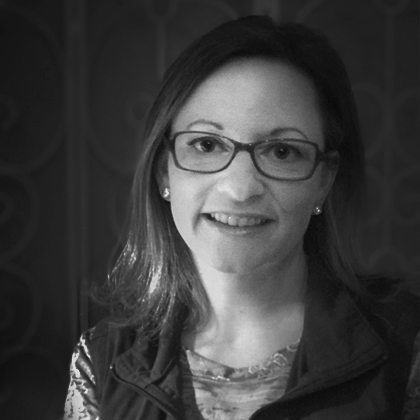 Tiffany Edwards
Business Manager